Kika Sprangers
Saxophonist, composer, arranger
With her sparkling phrases and velvety sound combined with compelling compositions, the Dutch saxophonist, composer and band leader Kika Sprangers (Nijmegen, 1994) is one of the most captivating musicians in the country. Kika's music comes from her own experiences, entering her listeners through emotional and poignant playing. In her own words, "the greatest compliment I can get is when a listener is touched by my music." Kika is a driven person, has integrity of the highest order and completely surrendering herself to the music. 
Kika is inspired by masterful portrait photographers such as Anton Corbijn, strong character writers such as Griet op den Beeck and cinematic artists such as the Norwegian saxophonist, Mette Henriette and like her idols, she wants to capture the deep serenity that characterises the heart of her music. Her method is about fusing vulnerability with strength expressing itself in a predilection for both unorthodox line-ups and impactful artistic choices. Expect anything from lush symphonic passages to charged, meaningful silences. Her first love is jazz, along with her other musical inspirations such as twentieth century composers such as Arvo Pärt and Ravel, and these influences can be heard in her work with the string ensemble Pynarello, 
Kika's artistic pursuit revolves around the question of what makes us human? 
Her album Human Traits (2019), merges portrait photography and music together with photographer Karen van Gilst illustrating a musical glimpse of portrayed characters.
Kika writes about this in the liner notes, "If you dare to look someone in the eye, then you get the chance to know their soul in one glance". This message is what is at the heart of the album. 
Sprangers' spirited and free-flowing playing encompasses a love for the moment, a love that is principally expressed live on stage. 
For Kika, performing is about being open to her surroundings, both from her fellow musicians and the audience. Her aim is to find that mystical, magical moment when everything comes together. For Kika, the power of improvisation is a complete surrender to the music.
In her own quintet (Kika Sprangers Quintet), she lets the pure singing voice of Anna Serierse flow seamlessly into her own saxophone sound. Musicians Alessandro Fongaro (bass), Willem Romers (drums) and Koen Schalkwijk (piano and wurlitzer) form the sonically rich and lively rhythm section. These are outspoken musical personalities that flourish in uncompromising ensemble playing, making unexpected decisions, whilst embracing the vocals and saxophone. The quintet is a band of five leaders who are not afraid to take risks. They challenge each other and courageously take turns to bring out the best in one another. The musicians add colour to Kika's story-telling compositions, which should illustrate a beautiful narrative, she believes. The ensemble is influenced by eminent artists such as Kenny Wheeler & Norma Winstone, Jakob Bro and orchestral albums such as Brad Mehldau's Highway Rider. 
In Sprangers' Large Ensemble, she broadens Anna's tangible voice by adding a singing section with Sanne Rambags and Marit van der Lei. Kika's saxophone sound is encircled by the instrumentation of bass clarinet, horn, trumpet and flute. With Sprangers' inspiring leadership in which she likes to establish a strong connection between musicians, she seeks the refined balance between scored, orchestrated arrangements and free play for the individual improvisers. Pianist Martin Fondse describes the Kika Sprangers Large Ensemble in the album liner notes as, "An exciting orchestral line-up, where the vocals especially shine. They are not only outstanding and original as soloists, they also represent a band that is judiciously interwoven with the wind section, occasionally offering sonic juxtapositions, excelling in independent virtuoso passages and improvisations." 
As a composer, Kika additionally creates a stir. Commissioned by the Grachtenfestival, she composed repertoire for the string ensemble Pynarello, alongside pianist Wolfert Brederode and drummer Jasper van Hulten. The performance of this work No Man's Land was described by the NRC as an enchantingly beautiful concert and was duly awarded five stars.
"Sprangers' style brings you along for an unconsciously and deceptively unassuming journey, that is never predictable. It is jazz that swings from silence to vast symphonic abundance without becoming cheap for the sake of a momentary hoorah."-NRC 
After the release of her EP, Leaves of Lily (2017), Sprangers was named Young VIP (2018). Under this award she toured with her quintet and Large Ensemble at many renowned jazz clubs and festivals, including the Bimhuis and North Sea Jazz. That same year, Sprangers' quintet toured Indonesia, followed by a tour to China in 2019. Her debut album Human Traits, was released in September 2019 at the Bimhuis that was followed by a Dutch tour with her Large Ensemble. In 2020 this album was nominated for the Edison Jazz / World Audience Award and the Edison Jazz National. Kika was also named one of the 101 Promising Artists of the Netherlands and Belgium by the NRC this year. 
Last spring Kika released the album Lumen together with cellist Jörg Brinkmann and pianist Martin Fondse. The live-album No Man's Land with Pynarello, Wolfert Brederode and Jasper van Hulten came out this year as well. She is also completing her new quintet album (release February 2022). 
Kika is one of The Netherlands most promising emerging artists and is working as part of a two-year Artist In Residence program in partnership with TivoliVredenburg and with the support of Performing Arts Fund NL.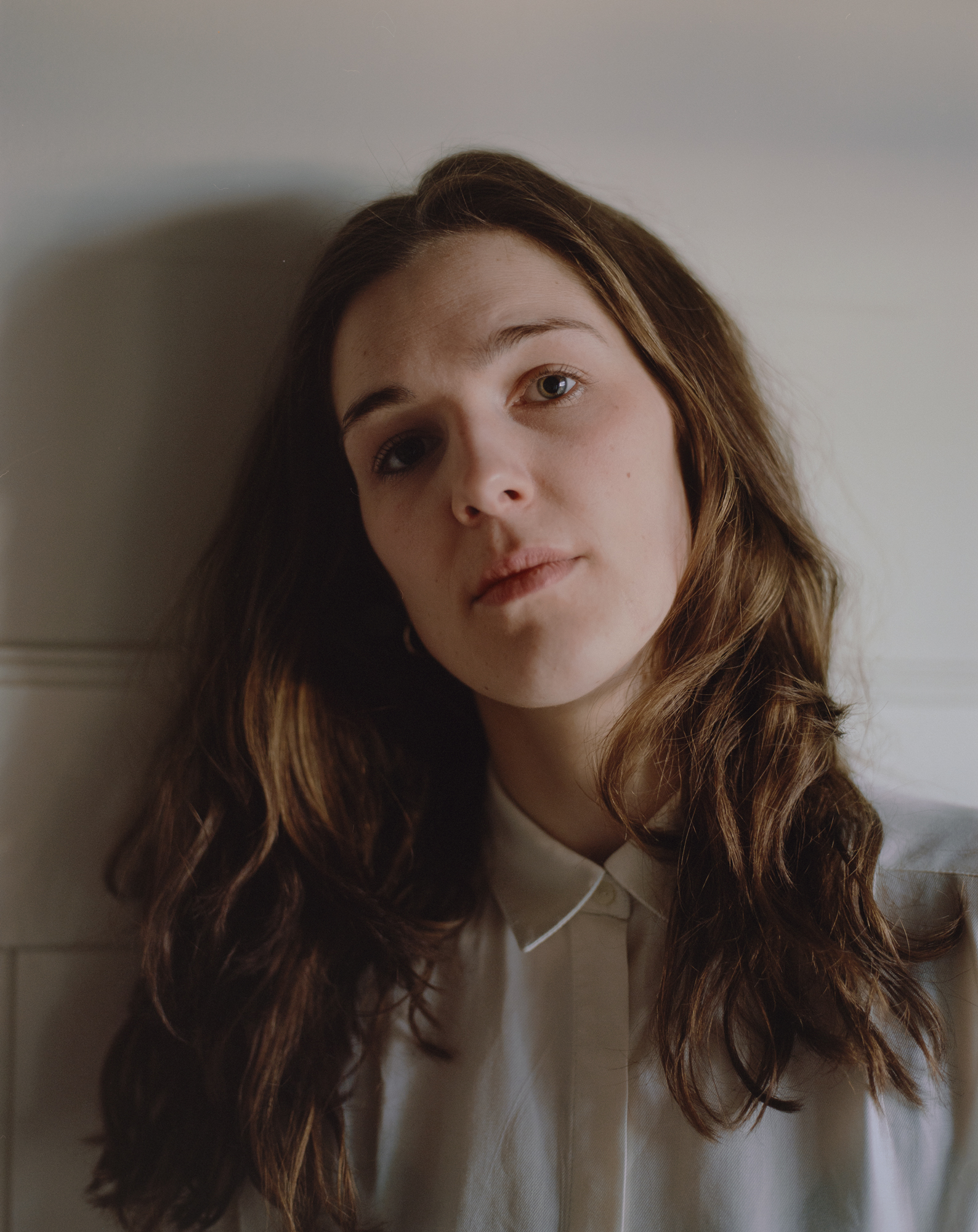 Upcoming concerts
03/06/2022 Trio Lumen w/ Martin Fondse & Jörg Brinkmann – Red Light Jazz Festival AMSTERDAM
04/06/2022 Kika Sprangers Quintet – Oranjewoud Festival HEERENVEEN
05/06/2022 Kika Sprangers & Gijs Idema – De Doelen – Opening van het dak ROTTERDAM
05/06/2022 Tijn Wybenga's AM.OK – Jazz in Duketown DEN BOSCH
19/06/2022 met o.a. Jeroen van Vliet – Beauforthuis AUSTERLITZ
22/06/2022 Alto for Two – Lindenberg JIN Jazz NIJMEGEN
01/07/2022 Trio Kika Sprangers, Robert Koemans, William Barret – North Sea Round Town, Machinist ROTTERDAM
10/07/2022 Tijn Wybenga's AM.OK – North Sea Jazz Festival ROTTERDAM
16/07/2022 Tijn Wybenga's AM.OK – Wonderfeel 's GRAVELAND
14/08/2022 Gastsolist bij jubileumconcert – Grachtenfestival, AMSTERDAM
02/09/2022 Kika Sprangers Quintet – Intro the Great Wide Open VLIELAND
Past concerts
Mind's Eye Release Tour (new dates coming fall)
06/02 TivoliVredenburg UTRECHT Uitverkocht
09/02 Observant AMERSFOORT Uitverkocht
24/02 Junushoff WAGENINGEN
05/03 Blue Note Club Sessions EINDHOVEN
12/03 LantarenVenster ROTTERDAM
13/03 Jazz Sociëteit WASSENAAR
26/03 Transition Festival UTRECHT Uitverkocht
27/03 Rietveld Paviljoen AMERSFOORT
14/04 Bimhuis AMSTERDAM
16/04 Verkadefabriek DEN BOSCH
17/04 Taste of Jazz DEVENTER
21/04 Lux NIJMEGEN
04/05 Paradox TILBURG
17/05 Theater 't Hof (Jazz in Arnhem) ARNHEM Uitverkocht
Kika Sprangers
info@kikasprangers.nl
+31 6 42 65 73 33
Subscribe to my newsletter